FILMMAKING MAGIC TURNED INTO BUSINESS
MASS AUDIENCE - AMBITIOUS PROJECTS
This is our speciality. We have been in the media industry for almost thirty years, growing from a small business to four companies currently employing 350 professionals.
FOUR COMPANIES - ONE SLOGAN
MAXimally good productions - MAXimum audience
FOUR COMPANIES - ONE SUCCESS
We have produced more than 40 films, which, over the years, have earned us any accolades. What is more important, however, each of our productions has been a hit with our audiences and most are still popular and eagerly followed on both TV and VOD platforms, such as NETFLIX.
In our portfolio we include the most successful and popular TV series in Poland, such as:
M jak Miłość – the most popular TV series in Poland, with morethan 5 million viewers per episode twice a week, during its 18 year run.
Barwy szczęścia – with a current rating of almost 3 million viewers, it has been the most popular daily TV series in Poland. On the air for thirteen years already, its future is assured.
Na dobre i na złe – more than 4 million viewers per weekly episode over twenty years.
But we also manage projects on the big screen, with many successful filmsin our portfolio. Everything based on the close cooperation among our four companies.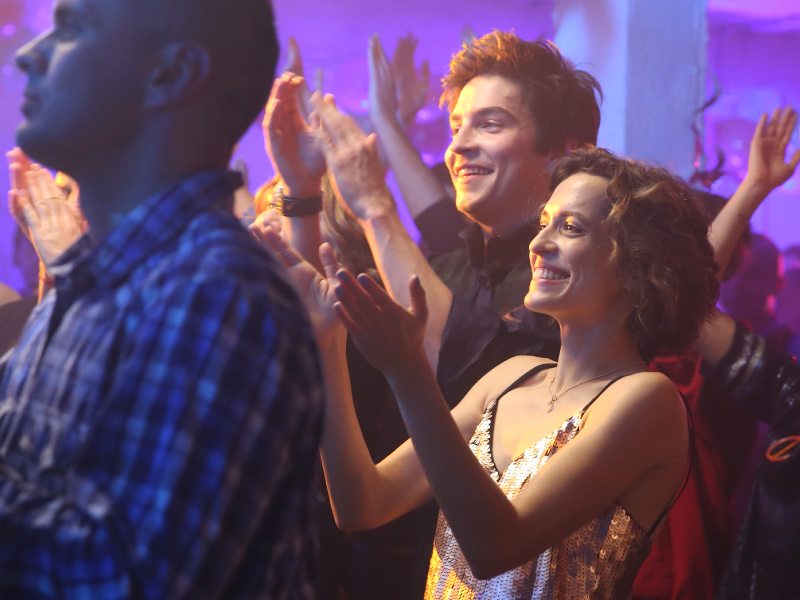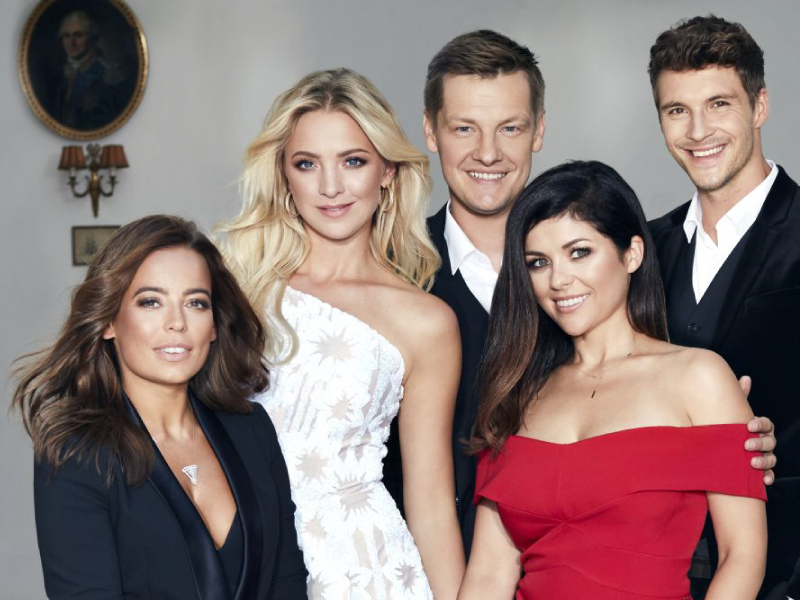 DEVELOPMENT, SUCCESS... AMBITION
Our productions have collected a variety of awards:
3 GOLDEN TELEKAMERA ( Polish equivalent of Emmy Awards ) awarded for the best TV series, with highest viewership rating. More than 20 other TELEKAMERA AWARDS both for best television series and best starring actors.
1 NIPTEL MEDIA AWARD, given to people and institutions that have made significant contributions to the media market. Our film productions have twice received THE PRIZE FOR BEST TURNOUT at The Polish Film Festival.
The founder and CEO of all four companies, Tadeusz Lampka, was rewarded in 2007 with the Superwiktor award – acknowledging him as one of the leading drivers within Polish media.
FOUR COMPANIES – ONE MAN – TADEUSZ LAMPKA
A graduate in Film Production from The Lodz Film School and in Economics from The University of Gdansk.
He has created many of the best films in recent years and has cooperated with great film directors, such as Krzysztof Zanussi (Sporala, Constans) or Sławomir Idziak (Nauka latania).
The founder and CEO of all four companies:
- MTL MAXFILM (1991)
- ARTRAMA (1994)
- STUDIO INTERFILM (1996)
- STUDIO ONLINE (2010)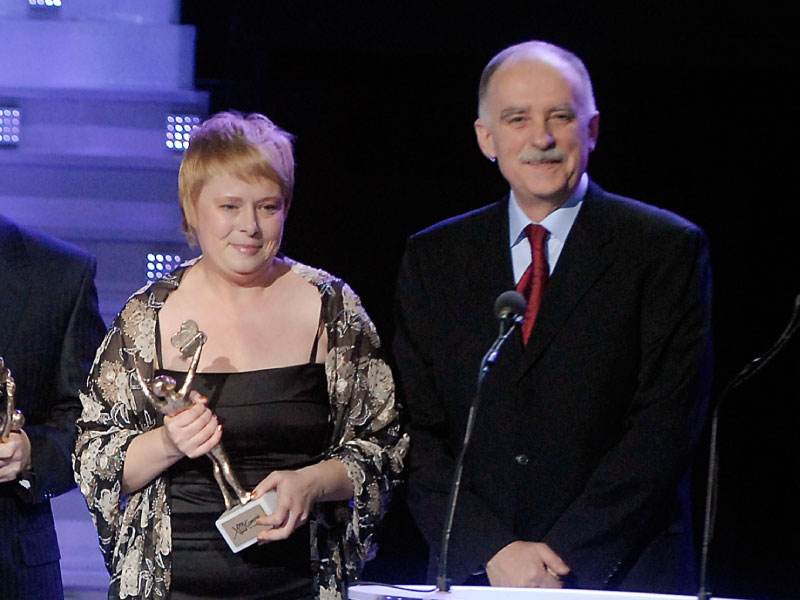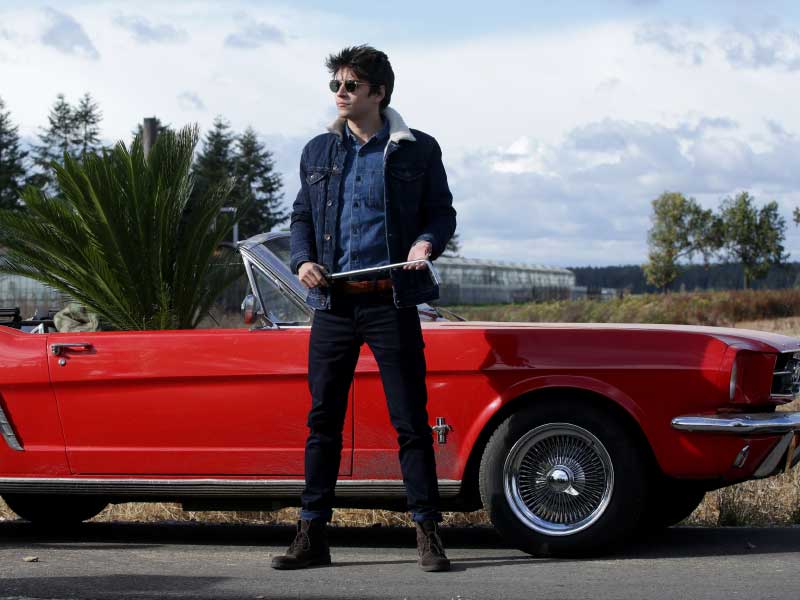 MTL MAXFILM
Founded In 1991
One of the biggest private TV producers in Poland. During the past 19 years, MTL MAXFILM has produced the most popular TV series in Poland, M jak Miłość.
The company is also responsible for the production of all our films, with great success.
Its most recent film, MISZMASZ CZYLI KOGEL-MOGEL 3 (premiered in january 2019) had more than 3 million viewers and was premiered not only in Poland but also in other countries such as Norway, Great Britain, The Netherlands, Belgium, Germany, France and The United States.
ARTRAMA
Founded In 1994
Twin sister of MTL MAXFILM, it currently produces TV series such as:
BARWY SZCZEŚCIA – the most popular daily TV series in Poland.
NA DOBRE I NA ZŁE – one of the favourite Polish TV series during its 20 year run.
NA SYGNALE – weekly TV series about ER doctors and paramedics, which is very popular among young viewers and social media users, its 7th season starts this autumn.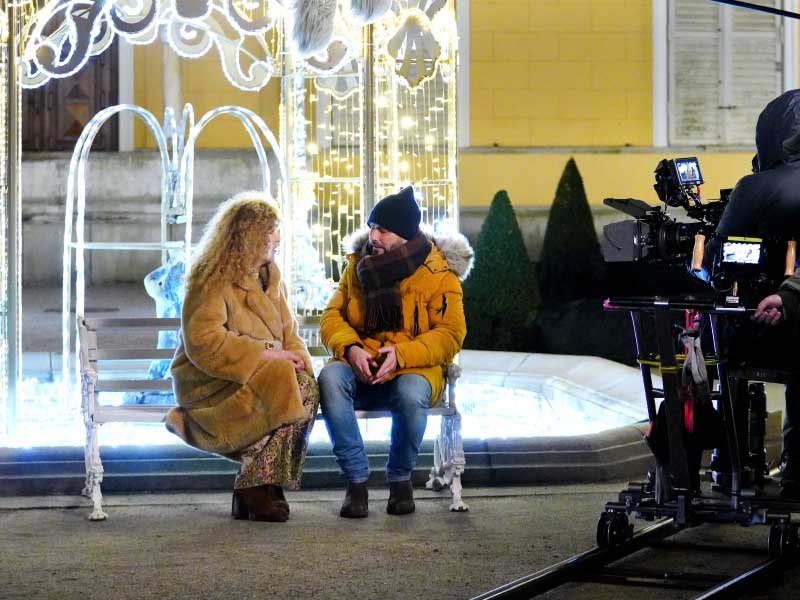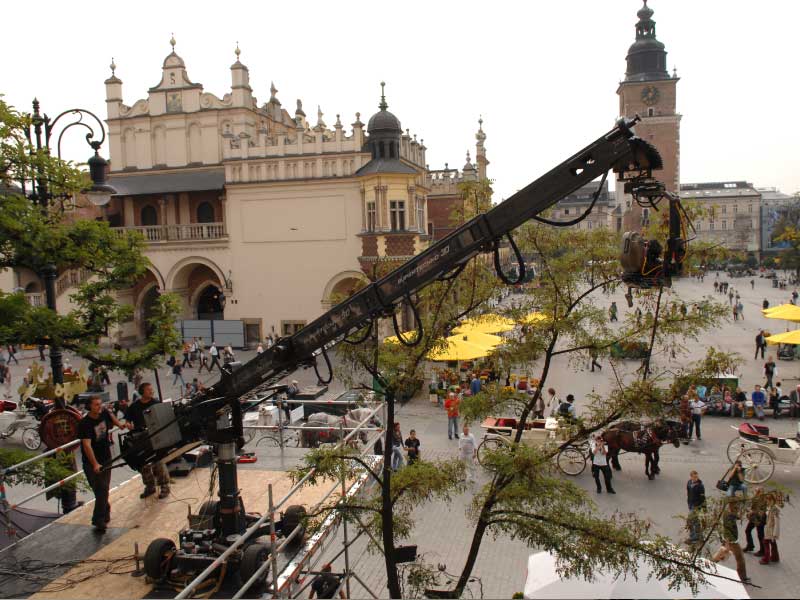 STUDIOINTERFILM
Founded In 1996
The company is responsible for providing services, preparation of film sets, and distribution of the final product. With cameras, units, computers, drones, and special lighting fixtures, we have 10 fully-equipped film teams at your disposal.
As a film distributor, the company is ready to lead the most challenging and ambitious commercial projects.
STUDIO ONLINE
Founded In 2010
The youngest and fastest developing of our companies, founded in 2010. Responsible for postproduction, montage and special effects.
Dedicated also to our special projects such us video clips, commercials, movie and TV series trailers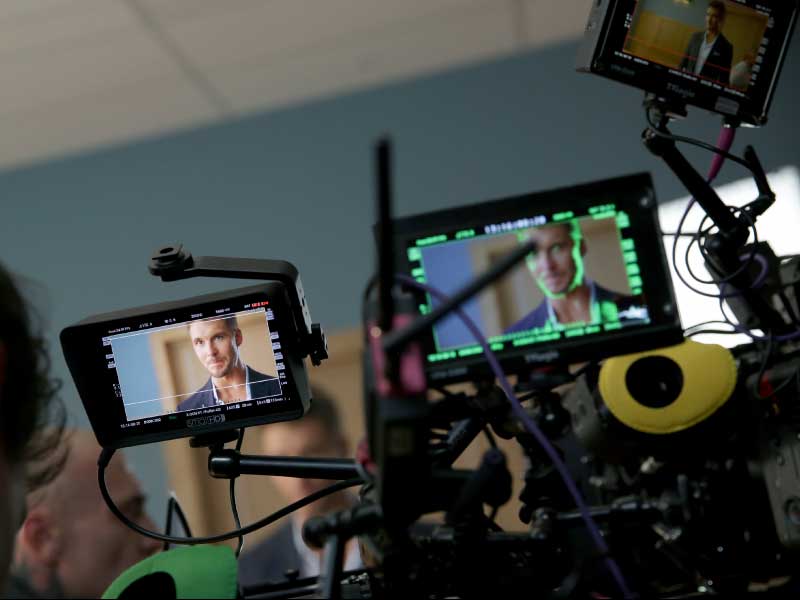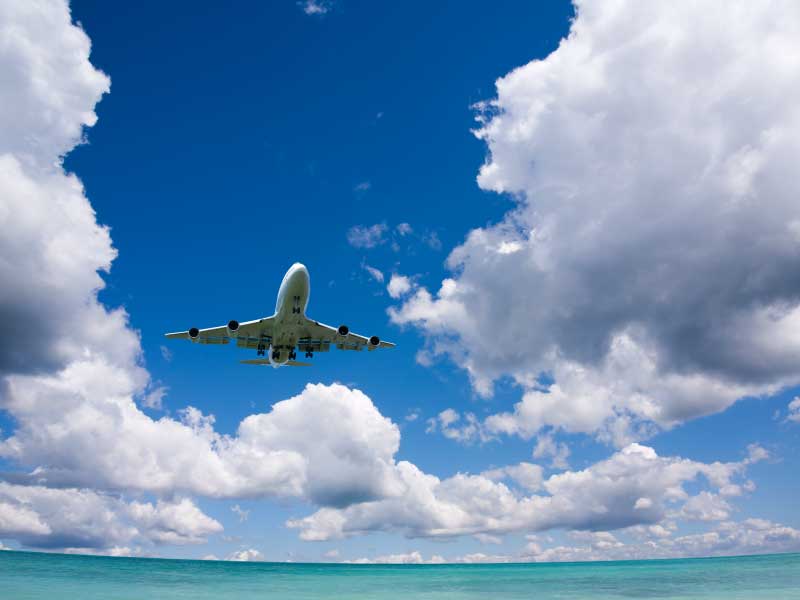 WE THINK GLOBALLY
During the past few years, our film crews have travelled around the globe capturing the best images in countries such as Malta, Spain, Israel, or The Netherlands. We have also cooperated with German and British companies, co-producing some of our movies.
We also employ actors and actresses from all over the world: France, Germany, Netherlands, Spain, Czech Republic, and even countries in Asia or Africa. We also work closely with talent agencies in Lithuania, and Ukraine.
Our productions have been premiered on foreign TV stations (e.g. German MDR), which led to the successful adaptation of our most popular TV series, M jak Miłość, for foreign TV station.
THE BEST POLISH CREATORS LOVE WORKING WITH US
Almost 40 screenplay writers, more than 30 directors, camera operators, costume designers, and score composers...
They have talent and ideas. We guarantee the best working conditions. Together, we turn every project into a hit.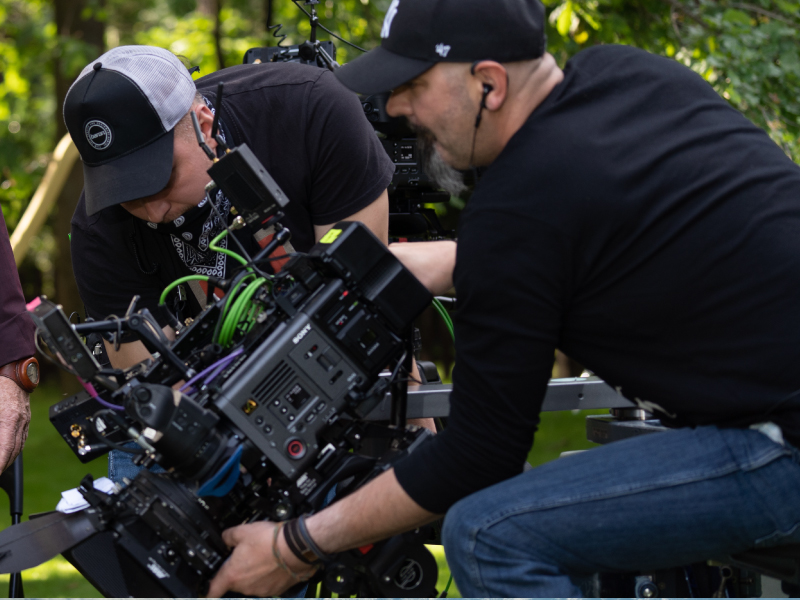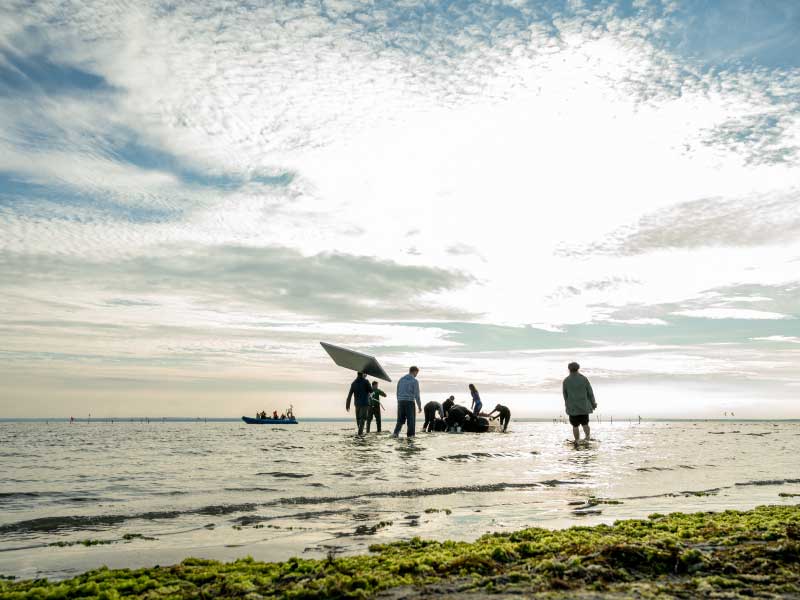 OUR SECRET?
We know how to produce, distribute, and promote our products. Our teams of media communication specialists, socialmedia ninjas and professional journalists are taking care of our contact with audiences.
We have the best approach for attracting attention, encouraging people to turn on their TVs for our series and motivating them to go to cinemas to see our films.
WE ARE OPEN TO COOPERATION IN MANY FIELDS
- BROADCASTING RIGHTS
- REMAKE RIGHTS
- INTERNATIONAL CO-PRODUCTION
- EXECUTIVE PRODUCTION
- FILM AND TV SERIES PRODUCTION
- AND POST-PRODUCTION SERVICES
- RENTAL OF EQUIPMENT AND
- SHOOTING FACILITIES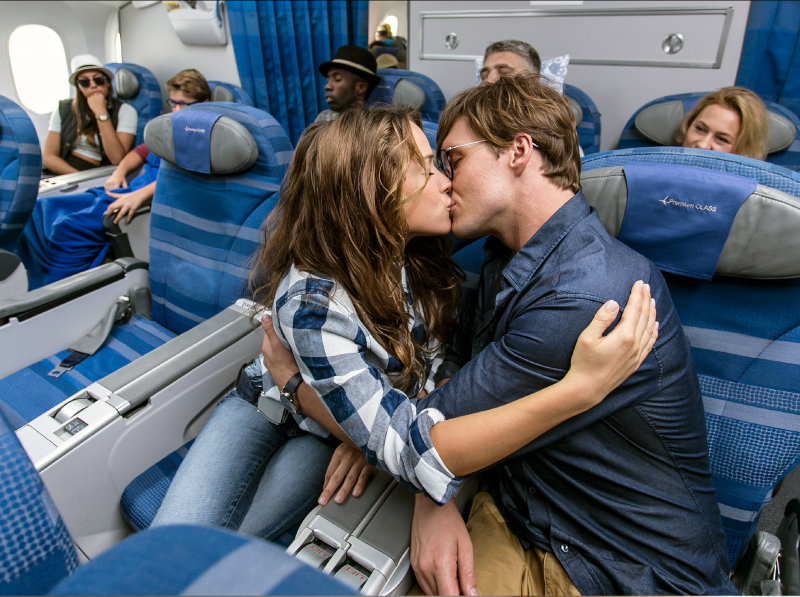 OUR SELECTED FILMS
KONIEC ŚWIATA CZYLI KOGEL MOGEL 4
8 RZECZY, KTÓRYCH NIE WIECIE O FACETACH
MISZMASZ CZYLI KOGEL MOGEL 3
7 RZECZY, KTÓRYCH NIE WIECIE O FACETACH
WKRĘCENI
WKRĘCENI 2!
DLACZEGO NIE!
NIE KŁAM KOCHANIE!
NIGDY W ŻYCIU!
SPONA
TO MY
TYLKO MNIE KOCHAJ
ZAKOCHANI
ZRÓBMY SOBIE WNUKA
OUR SELECTED TV SERIES
M JAK MIŁOŚĆ
BARWY SZCZĘŚCIA
NA DOBRE I NA ZŁE
NA SYGNALE
W RYTMIE SERCA
OKO ZA OKO
KRYMINALNI
PANNA Z MOKRĄ GŁOWĄ
SPOSÓB NA ARCYBIADESA
AGENTKI
LEKARZE NA START
GWIEZDNY PIRAT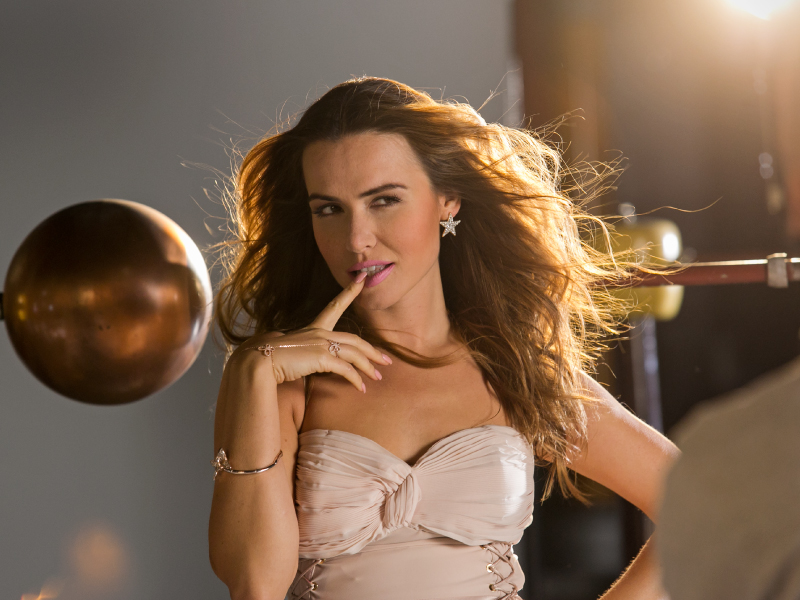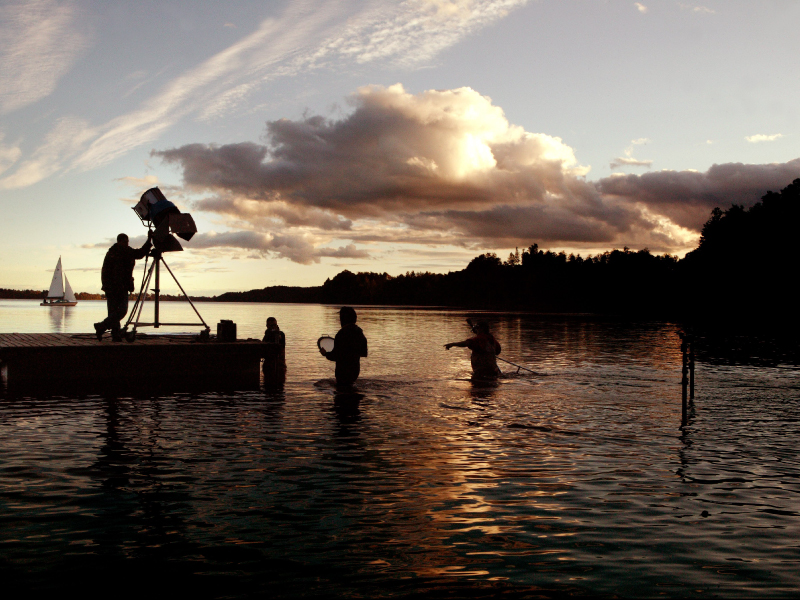 OUR SELECTED TV SHOWS AND DOCUMENTARIES
KULISY M JAK MIŁOŚĆ
KULISY BARW SZCZĘŚCIA
KULISY NA SYGNALE
KULISY NA DOBRE I NA ZŁE
THE RUSSIAN STRIPTEASE
ZOSIA I JAKUB – MIŁOŚĆ W NA DOBRE I NA ZŁE
ANIMALS
KOLĘDY JEZZOWE
OUR BEST TV SERIES
M JAK MIŁOŚĆ
(2000-2022, 1665 episodes)
For 22 years, always number 1 in the ratings among all TV stations in Poland. The protagonists have permanently imprinted themselves in the consciousness of the audience which grows with each passing year to include new generations.
BARWY SZCZĘŚCIA
(2007-2022, 2648 episodes)
For the last 15 years, the most popular daily series in Poland with an audience of many millions, four times winner of the most important Polish television awards, "Telekamera".
NA DOBRE I NA ZŁE
(1999-2022, 850 episodes)
The first Polish medical series which quickly gained the sympathy of an audience of many millions as well as recognition from the Polish medical society. Produced since 1999.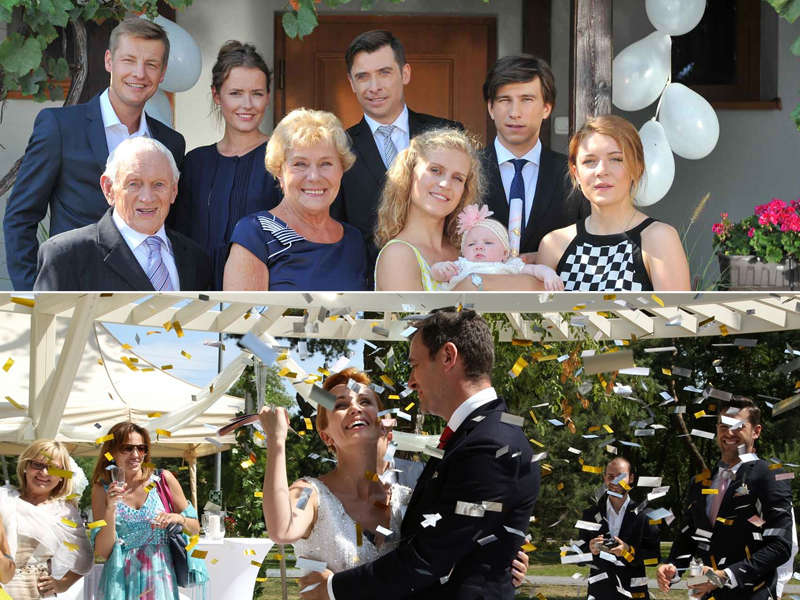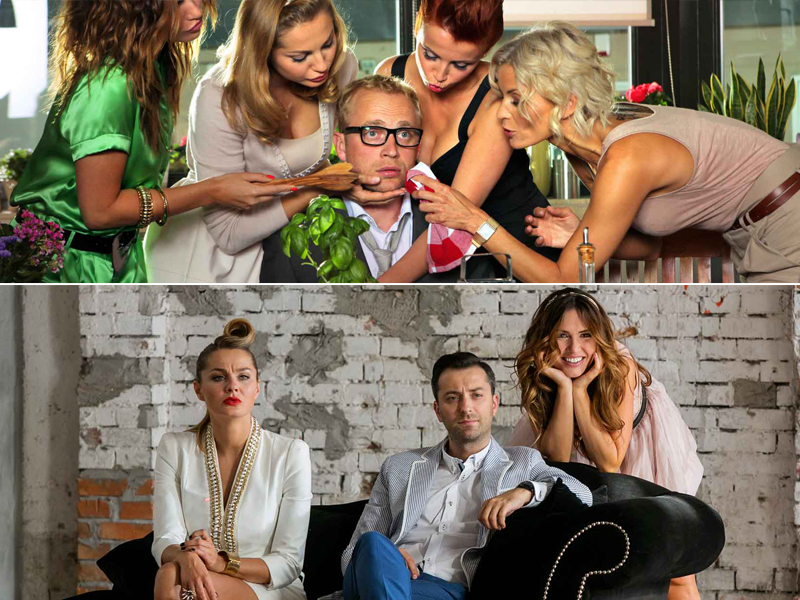 OUR CINEMA HITS
MISZMASZ CZYLI KOGEL MOGEL 3 (2019)
A continuation of the cult comedies from the 80s. The highest-grossing film of 2019. The production was seen in cinemas by 2.5 million viewers. Number 1 in Poland on its day of release on NETFLIX.
KONIEC ŚWIATA CZYLI KOGEL MOGEL 4 (2022)
The continuation of the cinema hit of 2019. The best opening at the peak of the pandemic and one of the best cinema performances in 2022. Number 1 in Poland on its day of release on NETFLIX.
WKRĘCENI (2014)
The story of the crazy adventures of three friends, which already in the first weekend attracted a record number of viewers in cinemas.
WKRĘCENI 2 (2015)
A sequel to the hit comedy which surpassed even the first part in terms of audience figures.
OCH KAROL 2 (2011)
The undisputed cinema hit of 2011 which attracted over 1.7 million viewers. A popular item on NETFLIX.